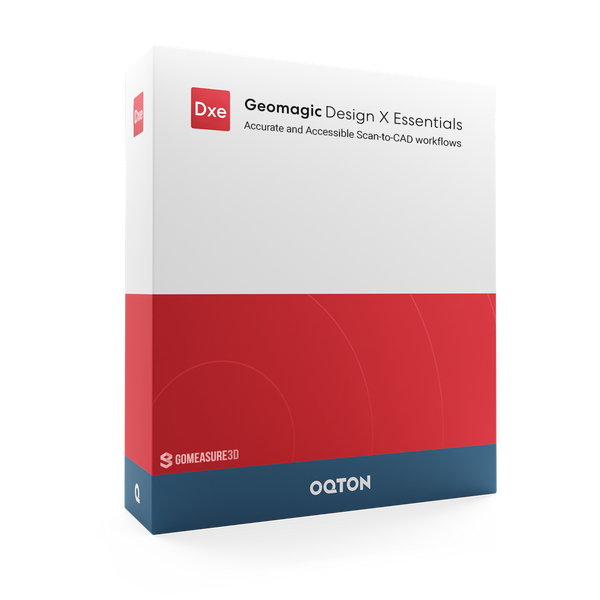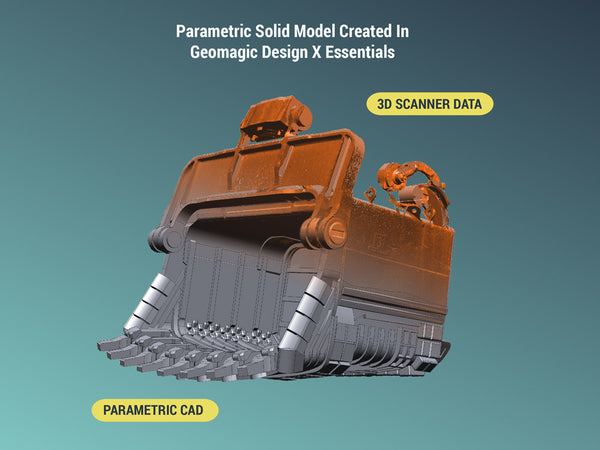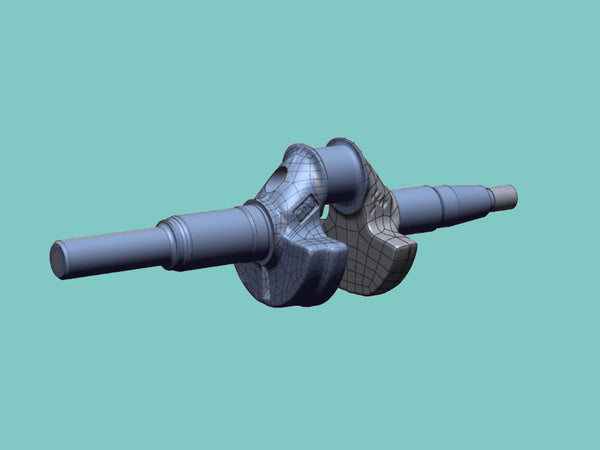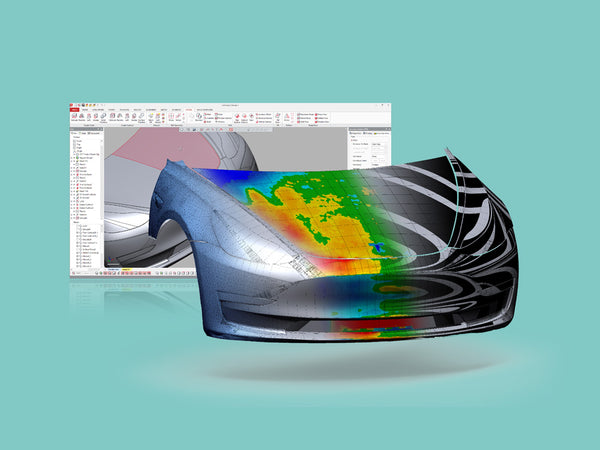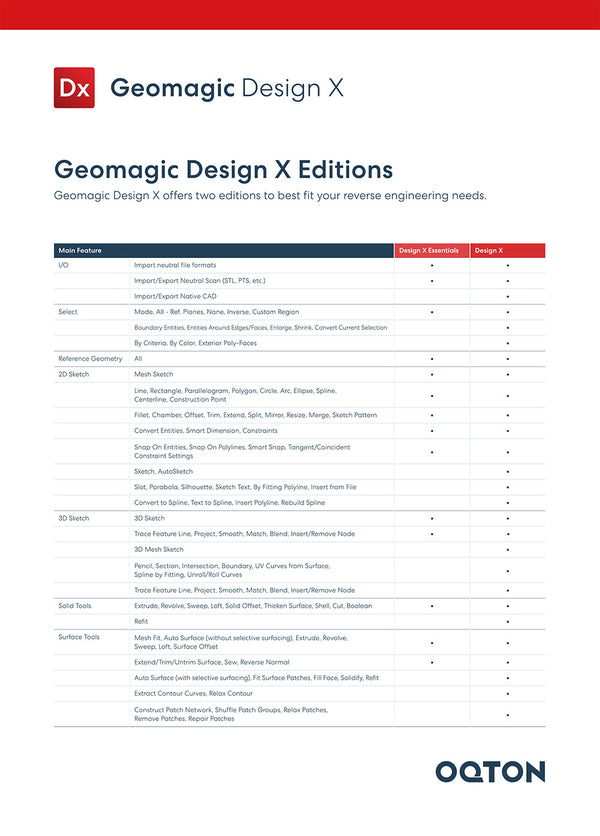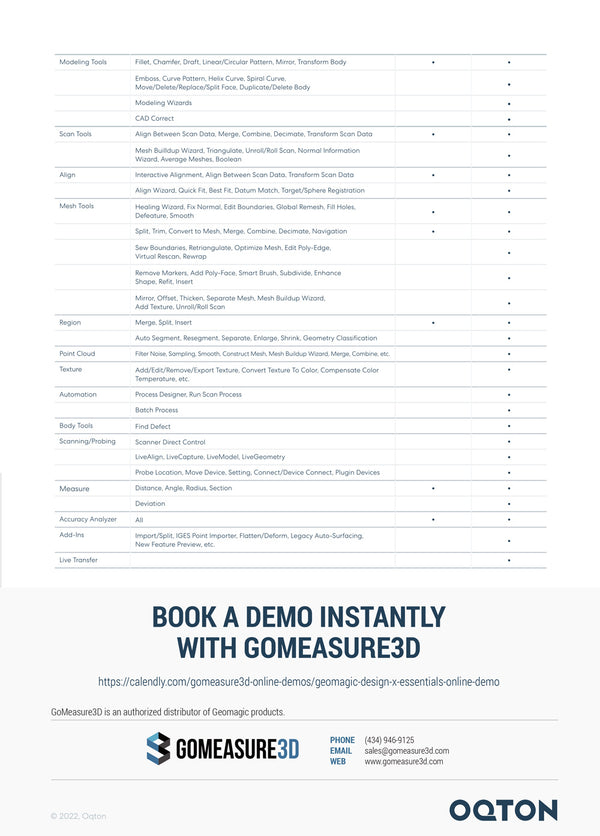 Entry-Level Version of the Best-In-Class Geomagic Design X Scan to CAD Software
Geomagic Design X sets the golden standard for reverse engineering software for product design. What if you can get an entry-level version of this Scan to CAD software at a more affordable price? Meet Geomagic Design X Essentials.
Geomagic Design X Essentials is aimed at people who have reverse engineering needs that may not currently require the entire set provided by Geomagic Design X. It's an ideal toolset for components of low to intermediate complexity, or for those who may only utilize reverse engineering workflows on an ad-hoc basis. Additionally, Geomagic Design X Essentials may be the best option when you have a limited budget but still want to take advantage of reverse engineering technologies to get more accurate CAD models based on an existing product.
* GoMeasure3D is an authorized reseller of Geomagic products in the USA 🇺🇸. Please purchase this software only if you reside in this geographical region.
* If you have any questions about Geomagic Design X Essentials before purchasing, please reach out to us at (434) 946-9125 or email us at sales@gomeasure3d.com.
Top Reasons For Choosing Geomagic Design X Essentials
Design X Essentials is a standalone sketch-based modeler at a fraction of the price of Design X.
Accurate and accessible Scan to CAD workflow.
With a lower price point compared to the full version of Design X, this makes Scan to CAD technology accessible to more people. Build professional feature-based, editable parametric solid models with affordable 3D scanners.
Cut down product development time and design products in a faster time frame ready for the market to beat the competition.
Scan prototypes, existing parts, tooling, or related objects and create designs in a fraction of the time it would take to manually measure and create CAD from scratch.
Geomagic Design X Essentials works just like your CAD package, making the learning curve fast.
A powerful combination of solid modeling tools and incredibly accurate surface fitting to organic 3D scans. 
Features

The Essentials version of Geomagic Design X empowers anyone to carry out complete, accurate, reverse engineering workflows using 3D scanner data at an affordable point.
Use 3D Scanner Data As Intel: Geomagic Design X Essential handles billions of scan points and has a host of features to fix data issues, letting you skip scan cleanup and begin creating CAD models immediately.
Mesh: Expertly handles large mesh data alignment, processing and refining, and mesh construction. Easy-to-use mesh repair tools deliver rapid hole filling, smoothing, remeshing, defeaturing, decimating, and merging meshes.
Accurate CAD Models: Automated Accuracy Analyzer tools compare and validate surfaces, solids, and sketches against original scan data.
CAD Creation: Rapidly creates solids or surfaces using 2D/3D sketching and modeling tools, just as you would in your CAD package. Surface creation converts organic shapes to precise CAD models.
File Formats: Supports import of over 50 formats including polygons and neutral CAD formats. Supports export of neutral CAD or polygon files.
Video Demonstration
If you want a personalized online demo of Geomagic Design X Essentials, please contact us for a demo.
Book An Online Demo
Instantly book a Geomagic Design X Essentials online demo with us using

 

our calendar.
Scheduling a demo with us is fast and easy. Pick a day and time that works for you and press confirm—that's it. You're all set! We'll email you the meeting instructions and see you there. 👋
For more information on this product, please reach out to us at (434) 946-9125 or email us at

 

sales@gomeasure3d.com
Compare Geomagic Design X Essentials Vs. Design X
Geomagic Design X Essentials comes with fewer features and at a lower price than the full version of Geomagic Design X. Please review the easy-to-understand chart below outlining the differences between the two software tiers.
How to Upgrade to Geomagic Design X

As your business grows or applications change, you may require an enhanced reverse engineering toolkit. We've made it easy and straightforward to exchange your Design X Essentials license for a Design X license, whilst applying the price of the Design X Essentials license to the DX license and first-year maintenance.
License

Geomagic Design X Essentials will only be offered as an online activation license (ONA).
Brochures
More Information
For more information, please visit the product page on our main GoMeasure3D website.