AESUB 3D Scanning Sprays Getting Started Guides
Beginner's guides that explain the usage of the 3D scanning sprays, ensuring optimal results when dealing with challenging surfaces.
VANISHING SPRAYS
A Complete Guide to Using AESUB Vanishing 3D Scanning Sprays
If it's your first time using AESUB vanishing 3D scanning sprays or if you want to learn more about best practices on how to use them, here are some helpful tips and tricks to get you up and running in no time!
Products Include:
Read the Guide →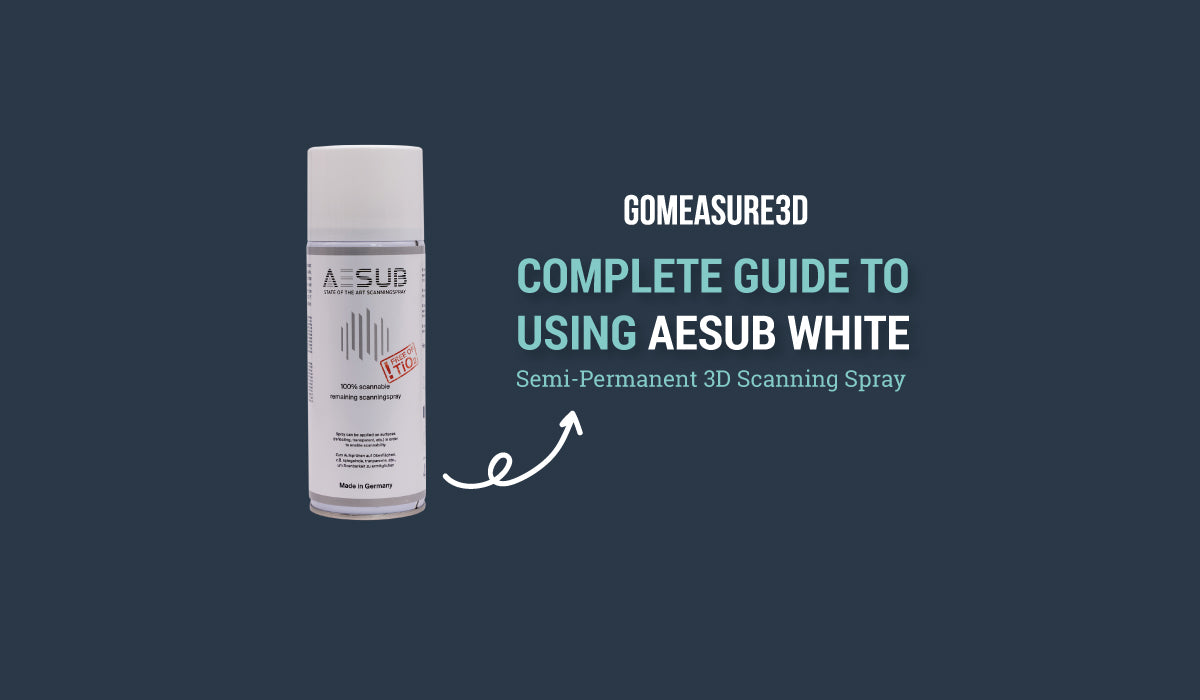 SEMI-PERMANENT SPRAY
A Complete Guide to Using AESUB White
AESUB White 3D scanning spray allows you to capture surfaces you normally can't capture without preparation such as dark, shiny, or clear surfaces to get optimal scan results. This document outlines the general guidelines for AESUB White semi-permanent spray which requires cleaning after your project is complete.
Read the Guide →
---
Check out all 3D Scanning Sprays (Types and Sizes)
Vanishing Sprays

Specialty Vanishing Sprays

Semi-Permanent Spray

Trial Version
🚚 Currently available for shipping to the US only via ground transportation 🚚
AESUB SHIPPING IN THE USA (3D scanning sprays & dots)
ORDERS $100 OR MORE: FREE GROUND SHIPPING | ORDERS < $100: FLAT SHIPPING RATE $12.50
---