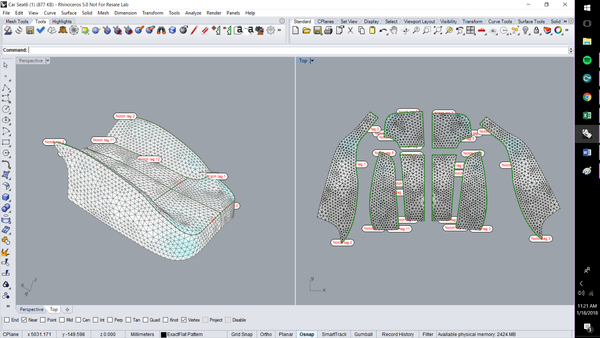 ExactFlat Pattern Making Software
Fastest Path From 3D CAD to Cutter.
For designers, engineers, and pattern makers in any industries, ExactFlat is the most accurate 3D to 2D digital flattening and pattern making software for textiles and composites.
ExactFlat is up to 16x faster than hand patterning. It uses the first-ever Digital Fabric Simulation for superior accuracy.