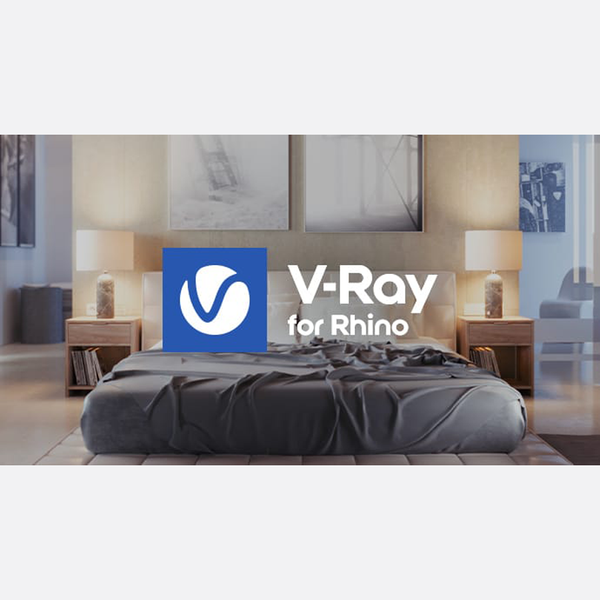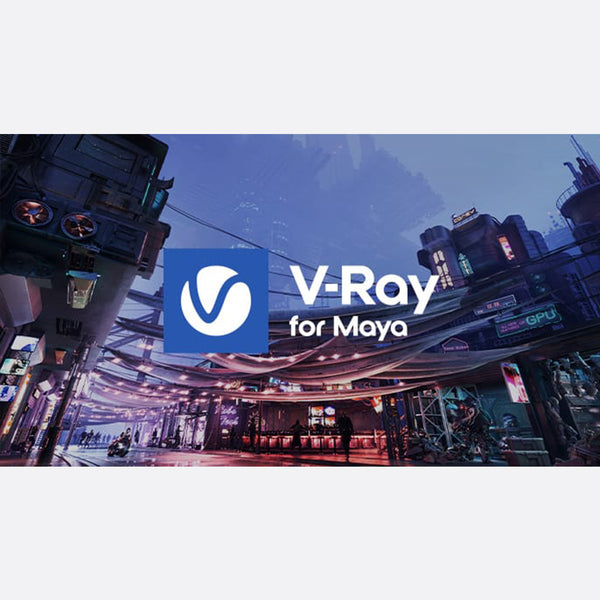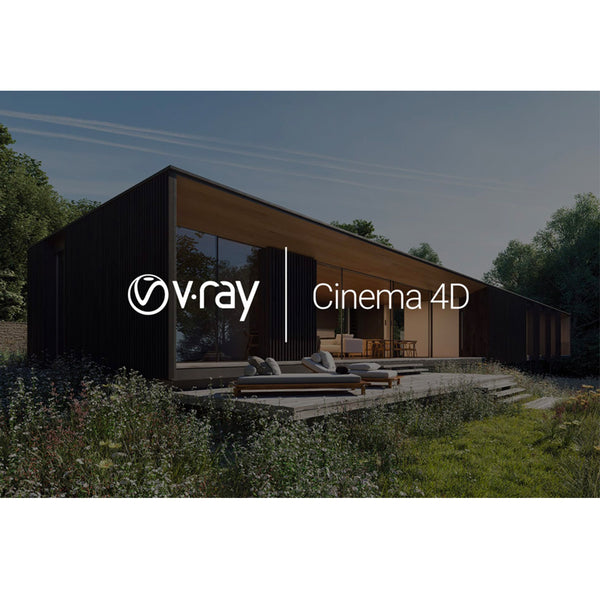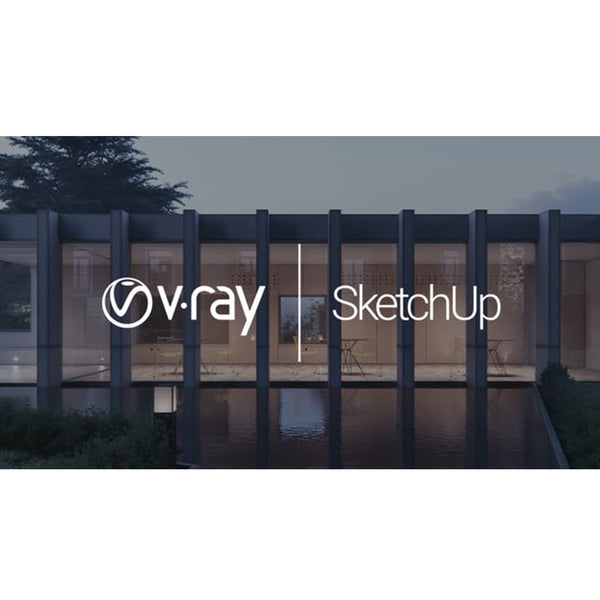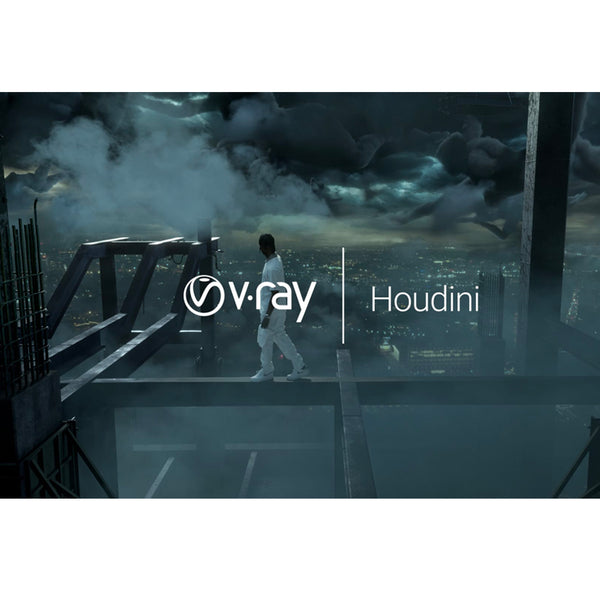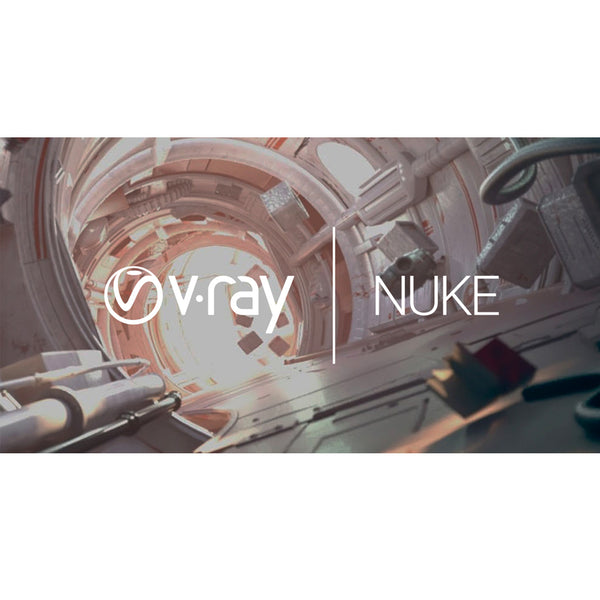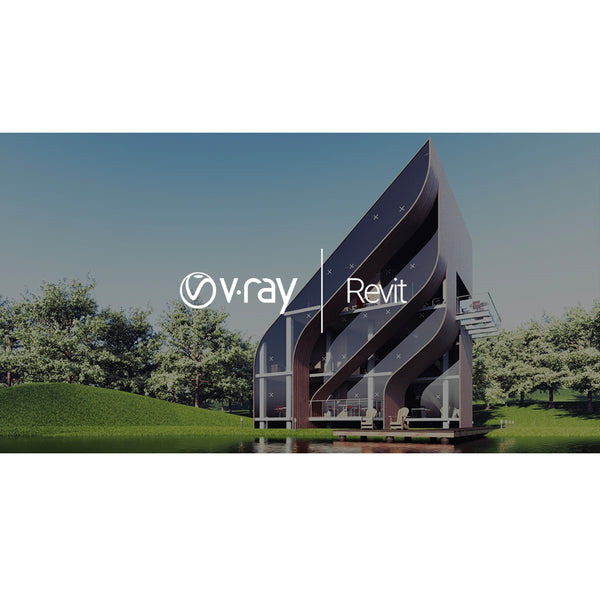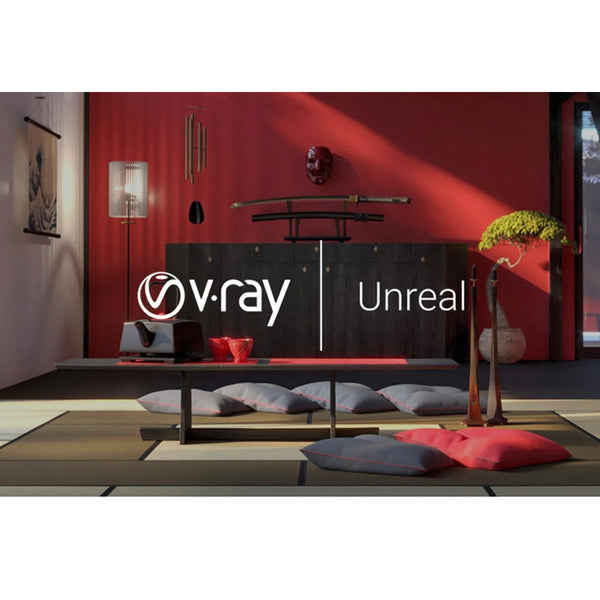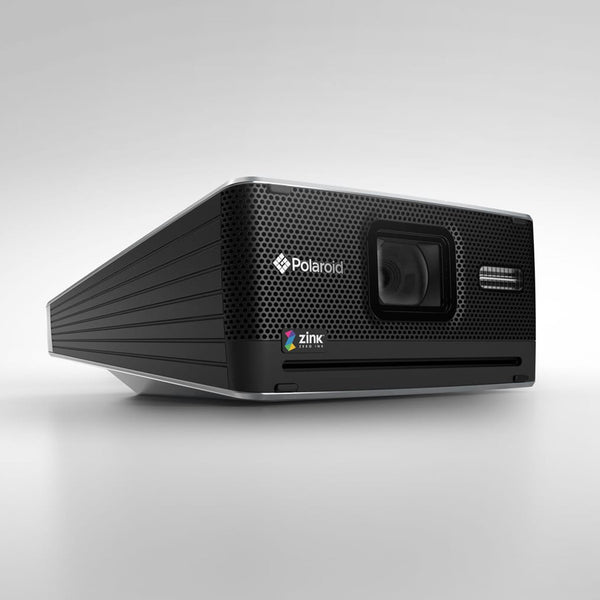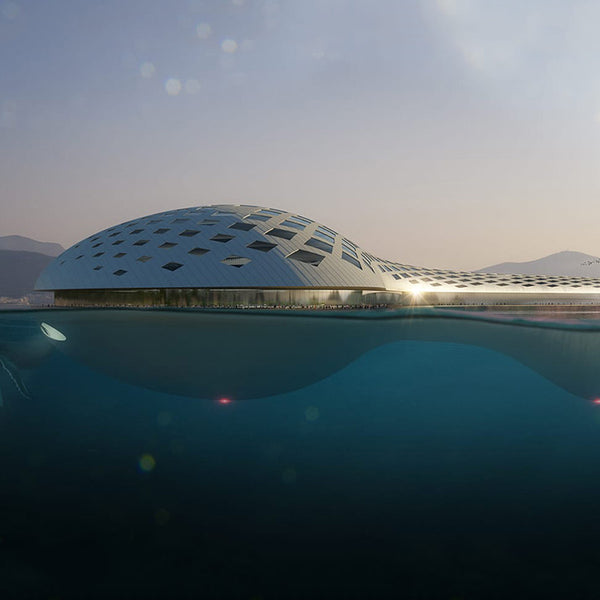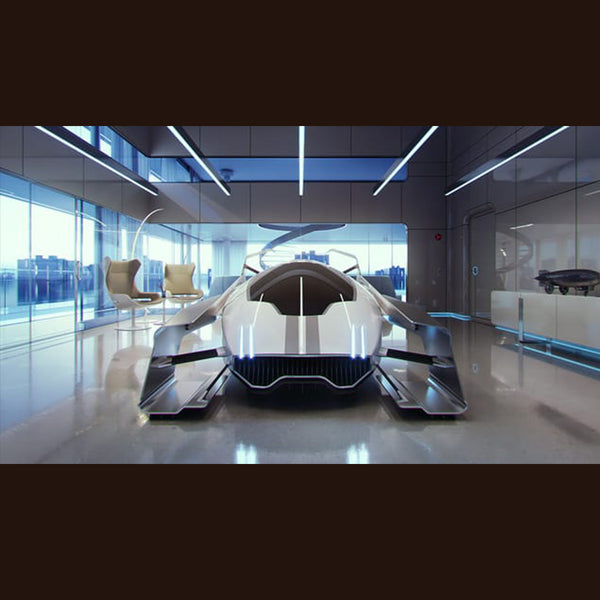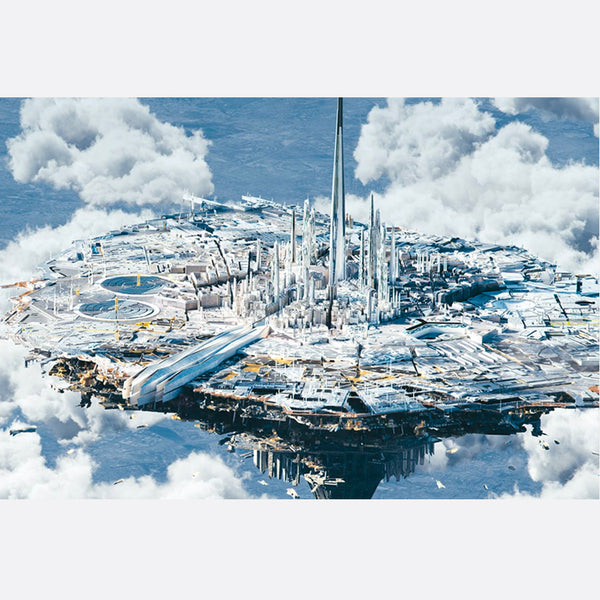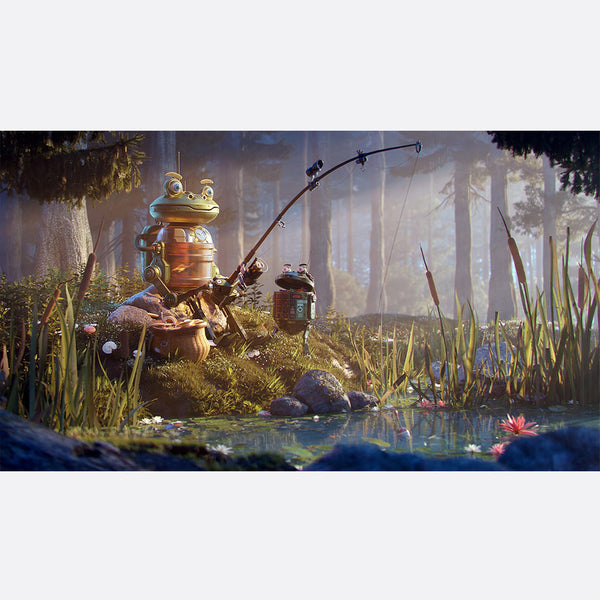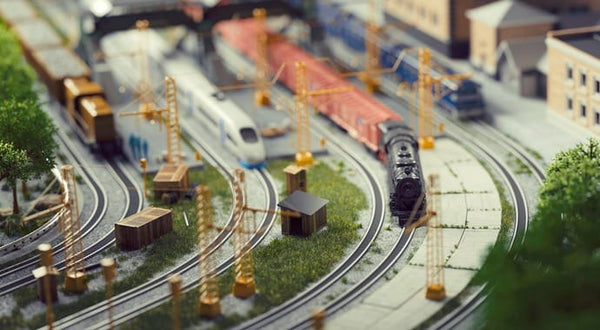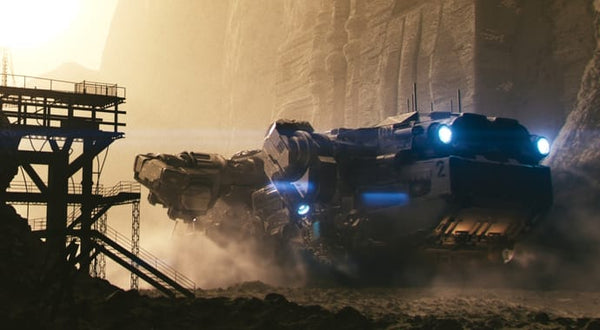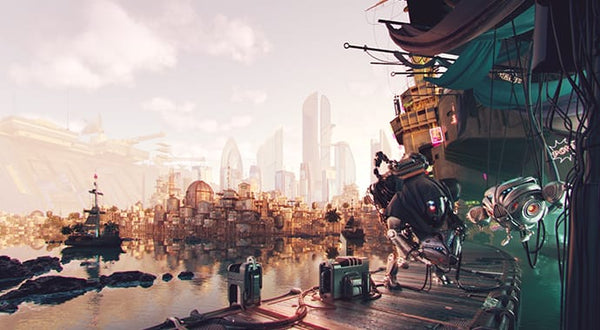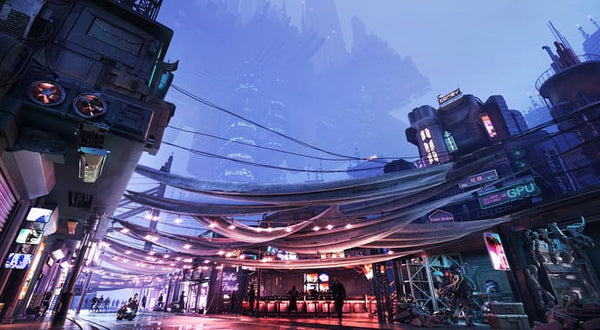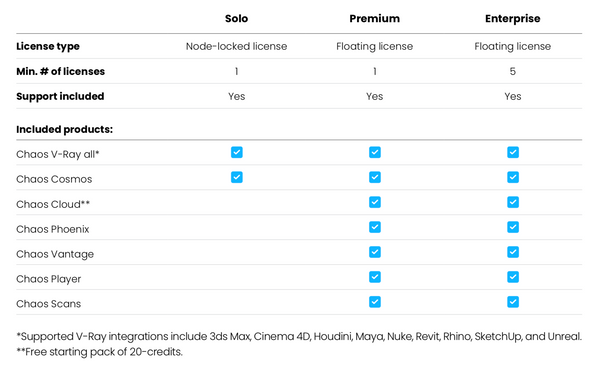 The one renderer that does it all. Bold designs. Moving stories. Mind-blowing art.
Whatever your vision, V-Ray can help you bring it to life. Create photorealistic images and animations with the rendering software used by 3D artists and designers everywhere. V-Ray works seamlessly with 3ds Max, Cinema 4D, Houdini, Maya, Nuke, Revit, Rhino, SketchUp, and Unreal. So you can transform 3D scenes into works of art from your favorite application. Real-time photoreal rendering in one.
* This listing is for commercial licenses of V-Ray. If you are in full-time or part-time education, please see our education listing for pricing.
What Is V-Ray?
V-Ray is a commercial plug-in for 3D computer graphics software and is used for visualizations and computer graphics in industries such as media, entertainment, film and video game production, industrial design, product design, and architecture. It works seamlessly with 3ds Max, Cinema 4D, Houdini, Maya, Nuke, Revit, Rhino, SketchUp, and Unreal.
What's Special About V-Ray?
With V-Ray, artists and designers can explore and share their projects with real-time ray tracing and render high-quality 3D visualizations. It is widely used in architectural visualization, advertising, and visual effects for film and television.
V-Ray has a large community of users and is recognized for its incredible versatility. It has been honored with a Sci-Tech Academy Award® and an Engineering Emmy Award® for bringing fully ray-traced photorealistic CGI to the film and television industries.
What's Included? Ultimate Rendering Plugin for Your Computer Graphics Software
Now a single V-Ray license to access these V-Ray integrations:
V-Ray 5 for Rhino: All-in-one visualization solution for Rhino and Grasshopper. 

The essential rendering software for architecture, automotive, and product design workflows.

V-Ray 6 for 3ds Max: Fast photoreal CPU & GPU rendering for artists and designers in architecture, games, VFX, and VR.
V-Ray 5 for Cinema 4D: The leading VFX and motion graphics renderer 

for Cinema 4D artists and designers.

V-Ray 5 for SketchUp: The ultimate solution for SketchUp rendering. 

The quick, easy-to-use secret for bringing SketchUp projects to life with exceptional realism.

V-Ray 5 for Maya: The most complete rendering software for animation and visual effects. 

Blockbuster CPU & GPU rendering for first-class animation and VFX in film, TV, VR, and more.

V-Ray 5 for Houdini: 

Powerful CPU and GPU rendering for procedural workflows.

V-Ray 5 for Nuke: 

Powerful ray traced rendering for the VFX industry's #1 compositing application.

V-Ray 5 for Revit: 

Professional rendering for architects, seamlessly integrated with the world's top BIM application.

V-Ray 5 for Unreal: 

The fastest way to bring V-Ray scenes into real-time and render ray-traced images directly from Unreal.
V-Ray is offered in three plans: Solo, Premium, and Enterprise.
Why Choose V-Ray?
Photorealistic Ray Traced Rendering
V-Ray differs from other rendering solutions in that it includes both CPU and GPU+CPU hybrid rendering options. V-Ray renders using adaptive ray tracing technology and proprietary scene intelligence to create imagery that is indistinguishable from a photograph. It accurately calculates the distribution of light as well as the physical properties of any material.
Industry-Leading 3D Rendering Software
Today, because of its versatility, V-Ray is used by small firms and large studios around the world. Other industries supported by V-Ray's 3D rendering software include animation, architecture, interior design, automotive, fashion and apparel, and product design.
Features
Easy to use: Easy to learn and easy to use, V-Ray® works seamlessly with your computer graphics software's 3D modeling tools.
Quality: V-Ray lets you render the highest quality images possible – without leaving your favorite software.
Power: V-Ray gives you the power to render anything and everything – from quick concepts to your largest and most detailed 3D models.
Speed: Render fast, design faster. V-Ray lets you spend more time being creative and less time waiting.
Creative Control: Focus on design, with a full set of creative tools for lights, materials, and rendering.
Industry Standard: Top designers rely on V-Ray every day to visualize world-class products, buildings, and more!
Commercial Licensing Options
Ready to get creative? Be up and running with fully licensed software sent to you digitally.
These are the 3 options:
V-Ray Solo: For customers looking for the most cost-effective way to use V-Ray on a single computer, Solo is a great option. This node-locked V-Ray license can be used to set up and render on a single machine using any supported host integration. Access to 3D content on Chaos Cosmos is also included. V-Ray Solo is an excellent choice for those looking to save money without compromising on quality or features. Solo node-locked licenses will be available as monthly, annual, and three-year subscriptions.

V-Ray Premium: The Premium plan is the best option for most customers. With this plan, customers can install V-Ray on any machine and use it with any supported host application. Premium also includes a floating license for Chaos companion products, such as Phoenix, Player, Scans, and Vantage. In addition, it includes a starting pack of 20 free credits for Chaos Cloud rendering and access to the ever-growing Chaos Cosmos content library. Premium floating licenses will be available as monthly, annual, and three-year subscriptions.
V-Ray Enterprise: Enterprise is the most cost-effective option for studios and firms that need five licenses or more of V-Ray. Customers get all of the benefits of the Premium plan, but priced at a discount for multiple seats. Enterprise floating licenses will be available as annual and three-year subscriptions. We list the price per license. (Minimum purchase of 5 to get this price. Please select the number of licenses you need.)
Student/Faculty Licensing Options
Are you in full-time or part-time education? Provide your student credentials to qualify for some great discounts. Please see our education listing for pricing.
V-Ray 6 for Autodesk 3ds Max (Now Available)
The new V-Ray 6 for 3ds Max is finally here! Create faster and render better than ever before. Populate your scenes with millions of 3D objects to create natural-looking landscapes and realistic environments quickly and easily. Generate detailed surfaces using repeating geometric patterns at no extra memory cost. Create beautiful custom skies with procedural clouds, collaborate in the Cloud, and much more.

V-Ray 5 for Rhino
New in V-Ray 5, V-Ray Vision gives you a live real-time view as you build your model, apply materials, and light your Rhino and Grasshopper designs. Now you can visualize any project in real-time while you design. You can also package your V-Ray Vision result for others to experience just like you did in Rhino.
V-Ray Vision: Real-time rendering in Rhino
Light Gen: Automatically generate scene lighting
Light Mix: Explore lighting scenarios after rendering
V-Ray Frame Buffer: Apply finishing touches to your photoreal renders
Chaos® Cosmos: Free 3D content for designers and architects. A brand-new curated library of high-quality 3D content you can use to effortlessly stage interior and exterior scenes. Set the mood and engage your audience with an array of free smart assets covering essential categories such as trees, people, vehicles, furniture, lighting and accessories.
V-Ray 5 is compatible with Rhino 6 and 7 with Windows x64 systems.

Rhino 6 (v6.34.21034 or later): Requires Windows 8.1 and Windows 10 Professional
Rhino 7 (7.6.21127 or later): Windows 8.1 and Windows 10 Professional 
System Requirements

Please make sure that your system fulfills these requirements before installing V-Ray.
Support Documents
Here is the online support documentation for V-Ray.