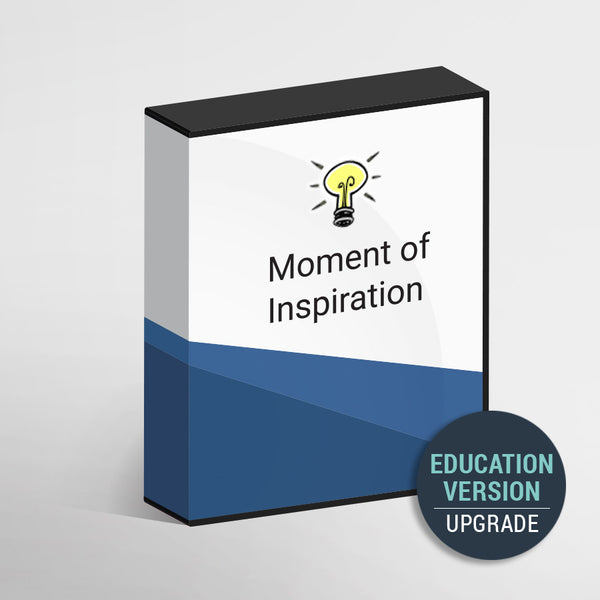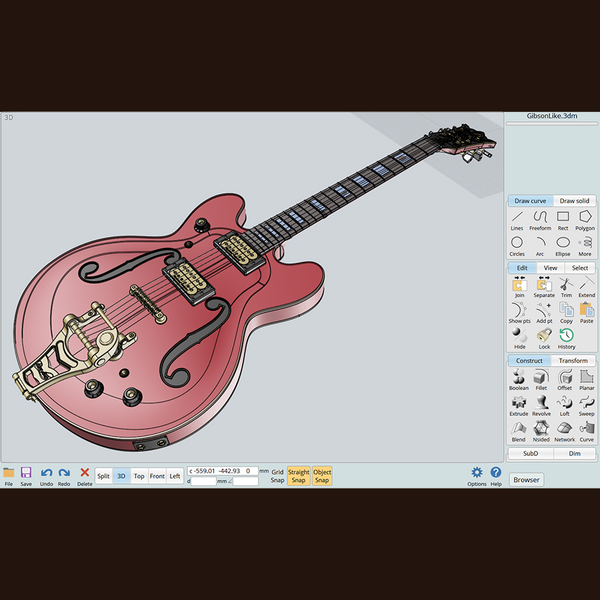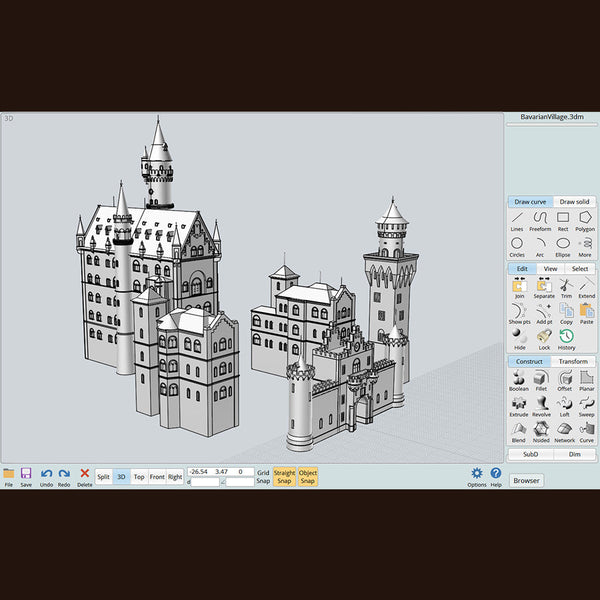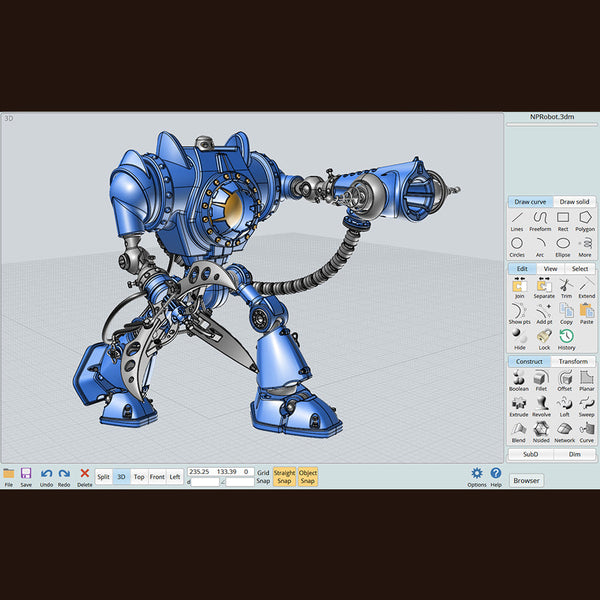 3D Modeling for Designers and Artists Without the Complexity
Moment of Inspiration (MOI) is a 3D modeling software that supports precision and freeform NURBS drawing tools that are simple and effective. Its sleek intuitive user interface blends a fluid easy workflow with powerful tools, making it the perfect choice for someone who has been frustrated with the complexity of existing CAD tools.
* Please note: This listing is for the educational upgrade to version 4. If you are other versions of Moments of Inspiration (including commercial license and upgrades), please see here for all the options. 
Why Choose MOI As Your 3D Modeling Software?

Streamlined UI
Fast & fluid workflow
Powerful yet easy to use
A unique aspect of MOI is that it can be used without touching a keyboard and works well with a pen drawing tablet. Also, right-clicking tends to be awkward with a pen.
Licensing Details
MOI licenses are cross-platform. You receive both the Windows and the Mac version installers and the same license key can be used with either or both of them.
The upgrade version requires a previous version license key in addition to the v4 license key that you will receive. You can order this version if you already own any previous version, including any of v3, v2, or v1 either EDU or commercial licenses. You can still order the upgrade even if you have skipped versions and do not have the latest.
System Requirements

Windows 7/8/10 64-bit or Mac OSX 10.8+
Resources
For tutorials and other useful resources, please visit here.