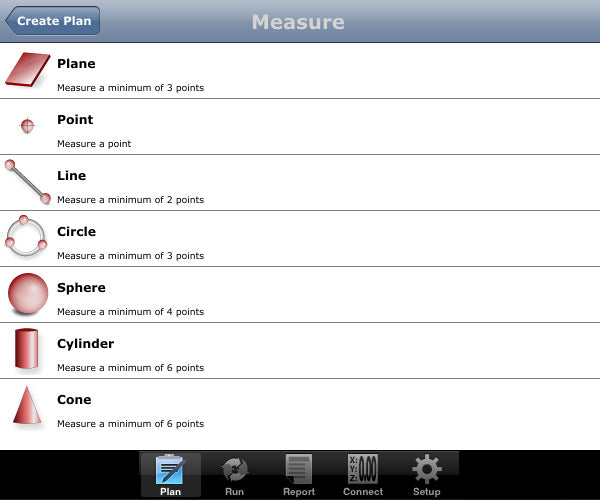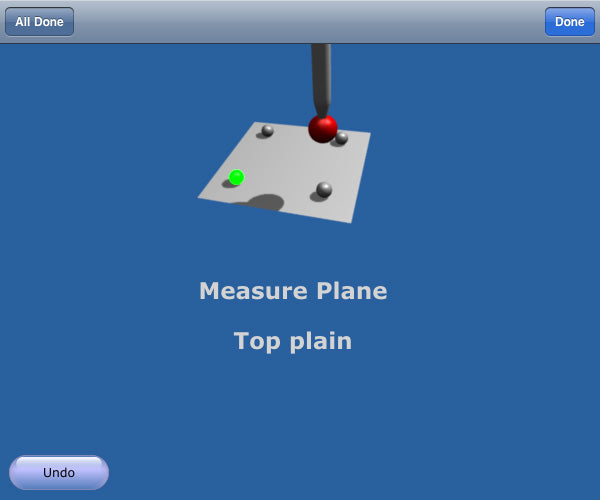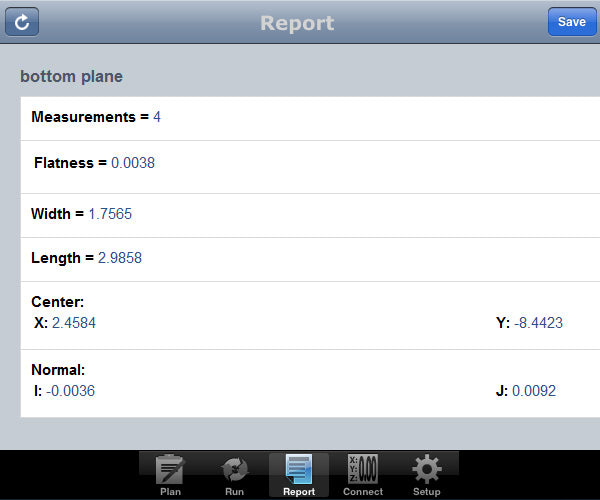 With MobiGage PC, you can easily and quickly capture a wide range of part measurements, or create, edit and run repeatable measurement plans with comprehensive reporting. The software is ideal for inspecting identical parts in high volume efficiently. Program the inspection routine and allow anyone on the shop floor to carry out the inspection process with its simple user interface. MobiGage integrates all metrology inspection tools—measurement arms and other probing devices such as calipers, radius gages and height gages—into one solution.
Program
Setup a step-by-step measurement plan to ensure parts are manufactured according to specification. This procedure involves figuring out the necessary measurements you need to take from the part. Input acceptable tolerances for each measurement for use in the reporting stage.
Measure
The software guides you through the process of measuring the part using any portable CMM. Measure features (planes, points, lines, circles, spheres, cylinders, cones), alignment, and dimensions.
Reporting
Once all the measurements are taken, the results are generated in a report. The report has all the measurement information in addition to whether a measurement has pass or fail the required tolerance. Reports can be exported into an excel spreadsheet for further analysis.