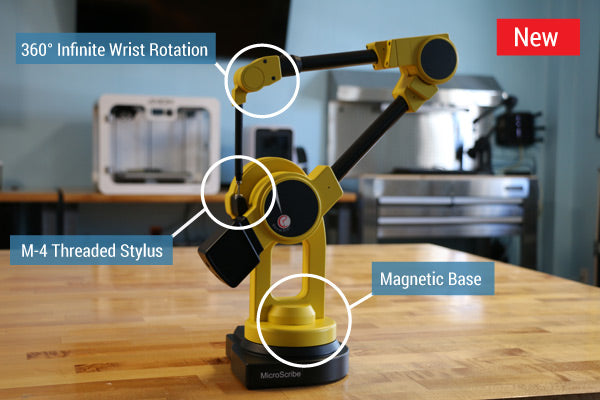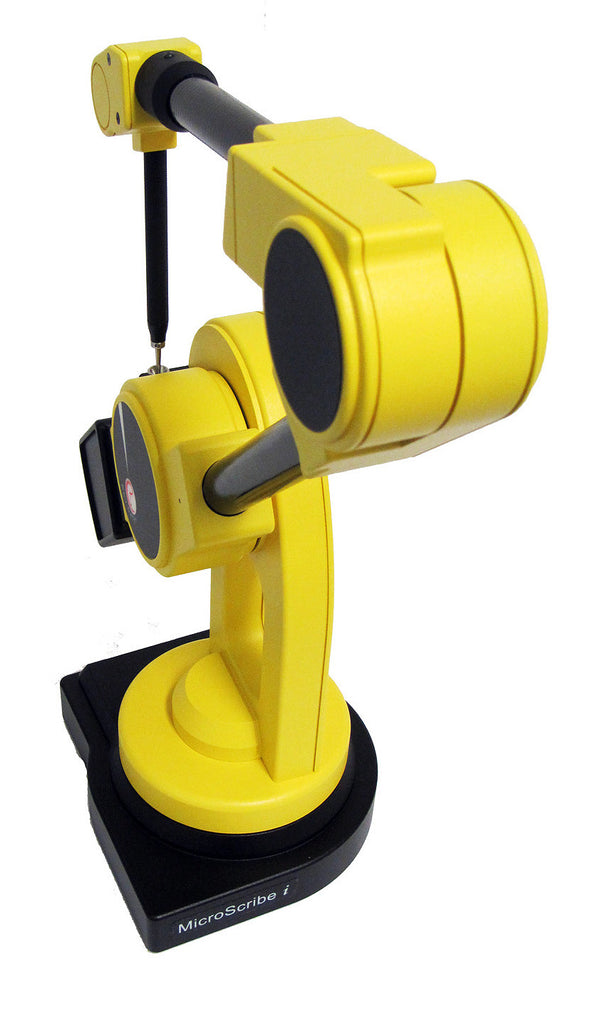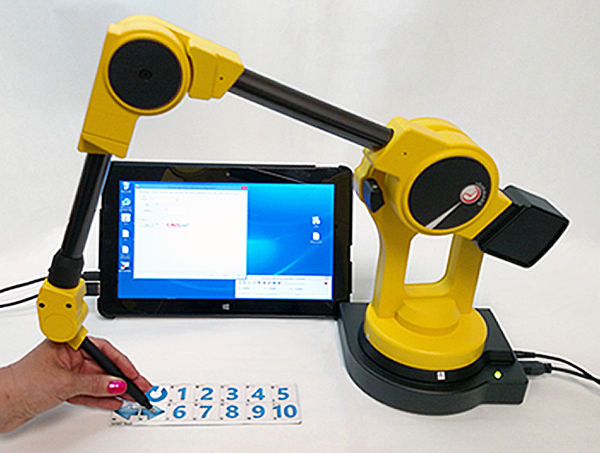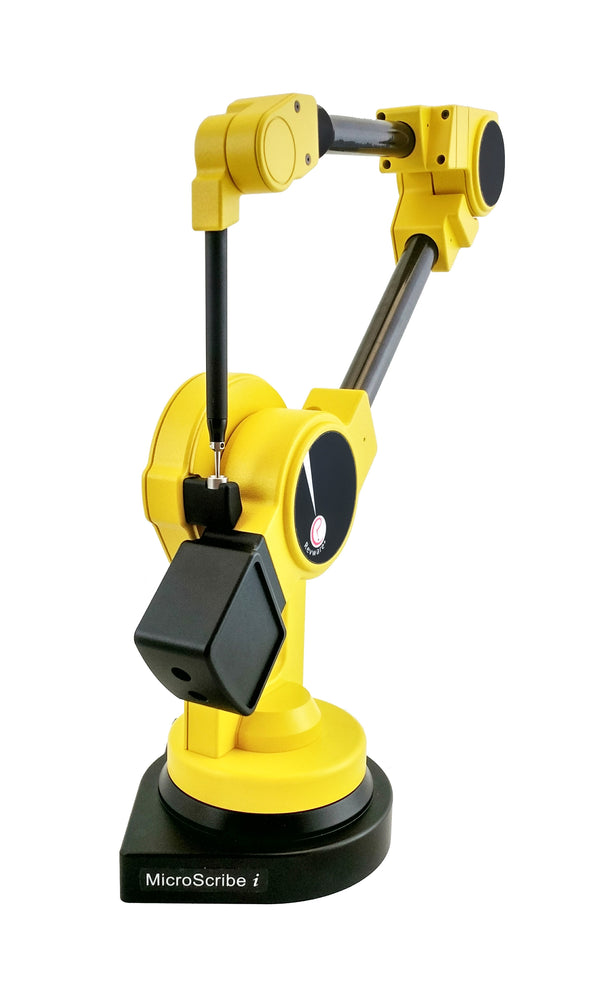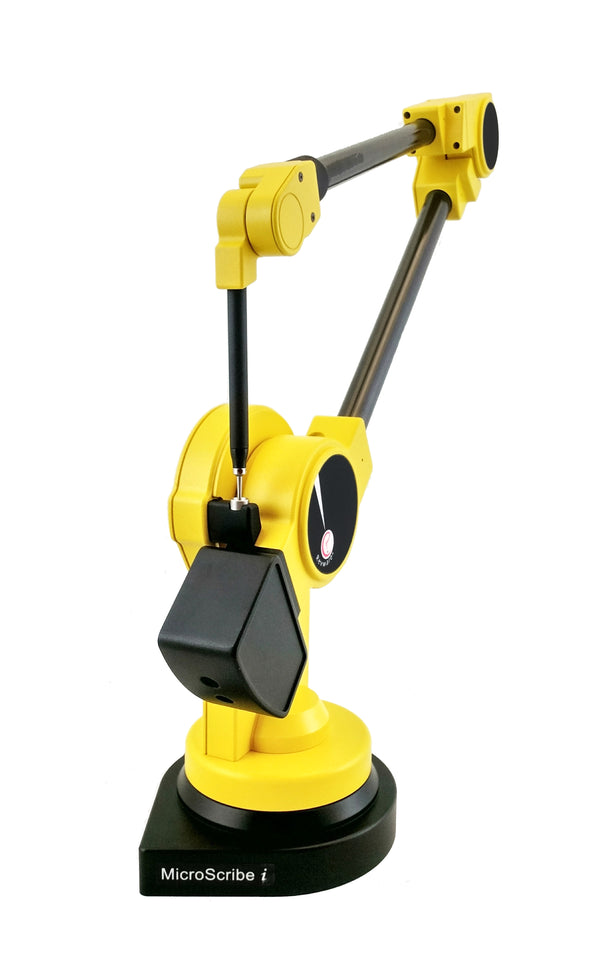 The MicroScribe i is the latest addition to the MicroScribe family. It's an all-purpose 3D digitizer used for a wide range of modeling and data capturing applications. This model replaces the previous MicroScribe G model with better accuracy (+/- .006") and includes several new enhancements.
Description
MicroScribe i+ is the MicroScribe i PLUS higher accuracy and improved internal architecture.
Now with accuracies of +/- 0.0020″ (25-inch i+) or +/- 0.0025″ (33-inch iL+), the MicroScribe® i+ portable CMM is a cost-effective alternative to traditional CMMs for industrial modeling, reverse engineering, spatial alignment, position tracking, research, engineering, graphic arts, animation, healthcare, and many other industry applications.
Details
Infinite Wrist Rotation:

 

Enhanced maneuverability of the stylus for easy one-hand use
Magnetic Base:

 

Stability for precision homing
Fast Operation and Ease of Use:

 

Set up takes as little as five minutes
Lightweight:

 

Weighs only 8.3 lbs to take anywhere
M-4 Threaded Stylus:

 

Comes with two 3mm ruby ball probe tips and one point probe tip
Value:

 

The right accuracy at the right price
View our Webpage for more info and technical specifications
Educational and Non-profit pricing is available.  Contact us for details
Options
MicroScribe i+ (50" diameter, 5 degrees of freedom) Landmark Probe Set

MicroScribe i+ (50" diameter, 5 degrees of freedom) Metrology Probe Set

MicroScribe iL+ (66" diameter, 5 degrees of freedom) Landmark Probe Set

MicroScribe iL+ (66" diameter, 5 degrees of freedom) Metrology Probe Set
Choose one of two probe tip sets based on your data collection needs:
Metrology probe set – Two 5mm ruby ball probe tips, one 3mm ruby ball tip, one point probe tip, one tip tool
Landmark probe set – Two 60° point probe tips, one 5mm ruby ball probe, one tip tool