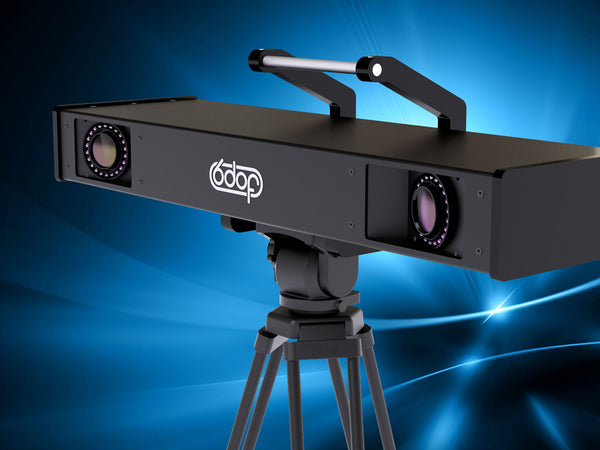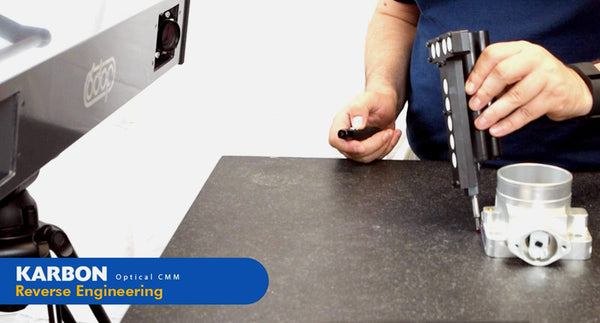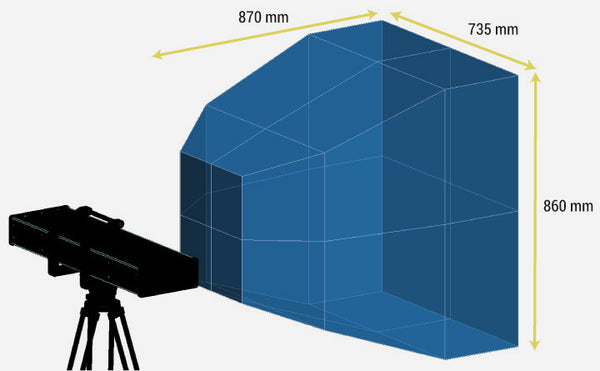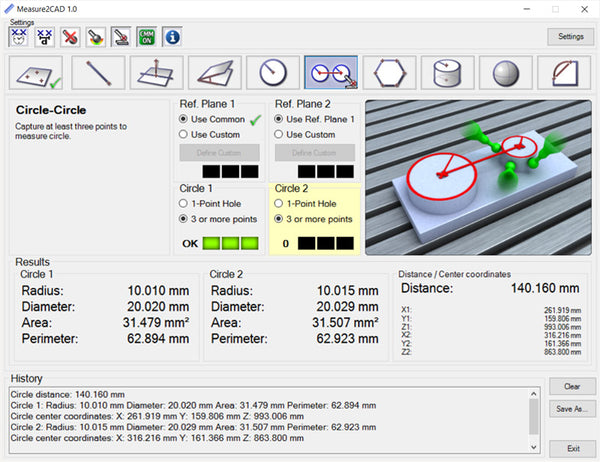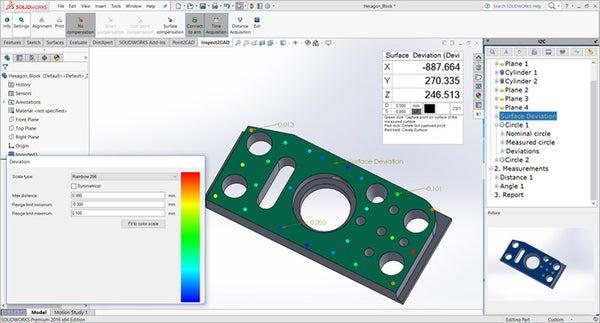 Used Karbon Optical CMM in good working condition. This is the in-house demonstration unit for GoMeasure3D. It has been owned by us since it was purchased new. 
KARBON delivers accurate measurements using a contact probe for reverse engineering and quality control applications. Simply set up the dual camera head system on the tripod and start taking measurements of physical parts with the stylus. The hardware is lightweight and portable (12 lbs) so you can take it anywhere for all your measurement needs—on the shop floor or on the production floor.
Book A Demo With Us
For more information or to schedule a demonstration, please reach out to us at (434) 946-9125 or email us at
sales@gomeasure3d.com
.
Product Information
KARBON gives you total freedom of movement. The wireless stylus delivers better mobility than other portable CMM systems with an articulated arm that can restrict movement.
KARBON optical CMM has a large measurement volume of 735 mm (W) x 870 mm (H) x 860 mm (L), giving you the flexibility to digitize a range of parts in different sizes and shape.
KARBON handheld 3D probe requires minimal training. It's simple even for novices to produce reliable results quickly. Features guide users to produce accurate and repeatable measurements.
KARBON provides a quick way to reverse engineer CAD models in SOLIDWORKS.
Take advantage of parametric modeling from a physical part directly into your CAD environment the moment you capture the data. The measurement is translated into SOLIDWORKS using the Point2CAD add-in instantaneously, making the reverse engineering process much more efficient.
Industry Applications
KARBON is valuable for industries including:
Aerospace
Automotive
Power and Utilities
Oil and Gas
Heavy Machinery
Government and Defense
More Information
For more information on the KARBON, please visit our product page.