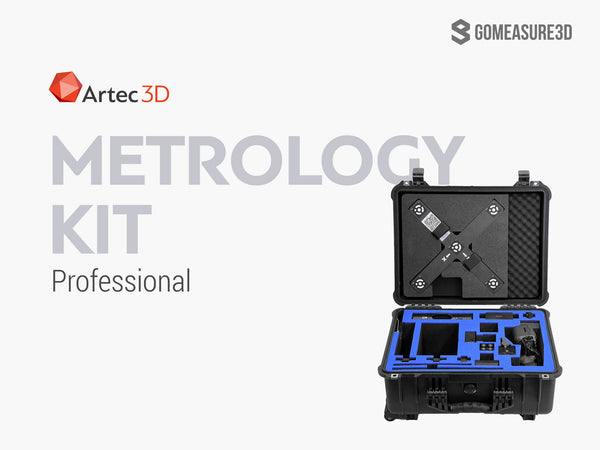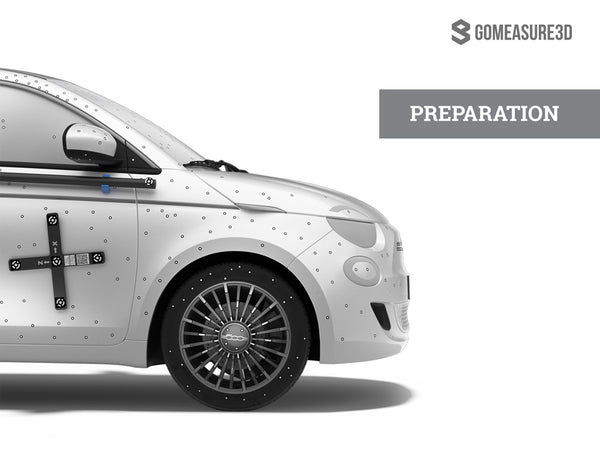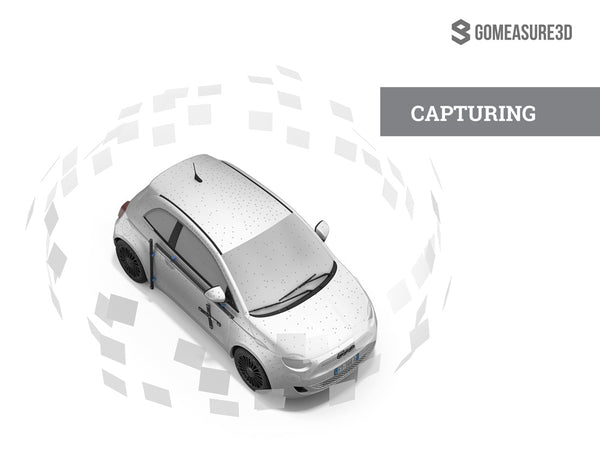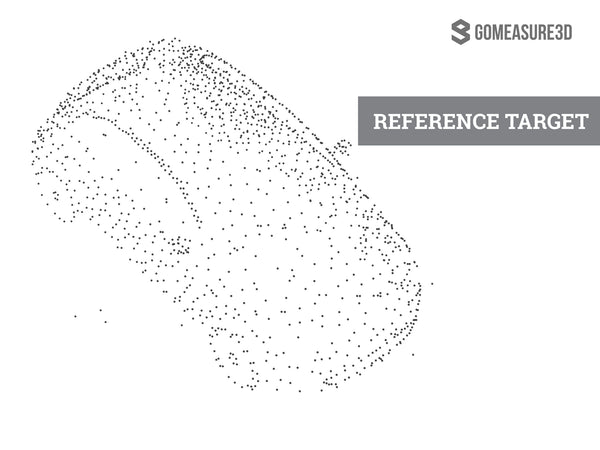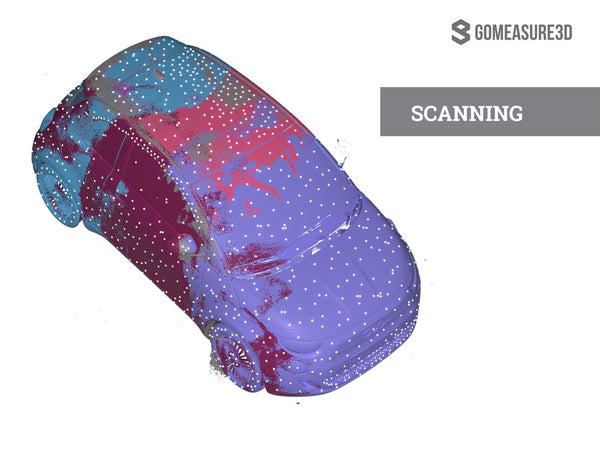 Optical Coordinate Measuring System For Inspection And Engineering: Up To 2 Micron Accuracy
Package includes:
30.3-megapixel digital camera
Point-based accuracy (RMS) up to 0.002 mm + 0.005 mm/m
Length measurement accuracy up to 0.015 mm + 0.015 mm/m
Metrology Kit plugin for Artec Studio
Adjustable camera settings
Separated reference cross and scale bar for larger and more complex parts
The Artec Metrology Kit comes in two versions. The Entry version is designed for less demanding engineering use cases, while the Professional version provides higher accuracy and is designed to make photogrammetry in more challenging environments easier.
* Price listed is the Manufacturer's Suggested Retail Price (MSRP).
* Please feel free to contact us to see if you qualify for special discounts or promotions.
Book A Demo With Us
Instantly book an online demo with us using
our calendar
.
For more information on this product, please reach out to us at (434) 946-9125 or email us at
sales@gomeasure3d.com
.
The
Artec Metrology Kit (Professional version)
is a 3D optical coordinate measuring system for high-precision industrial applications (deformation analysis, testing, and inspection). The Metrology Kit can operate as a standalone optical measurement solution, or as a referencing tool for even higher 3D scanning accuracy over distance. Using the Metrology Kit plugin, you get the entire 3D scanning + photogrammetry workflow right inside Artec Studio. This 3D metrology solution is flexible enough to integrate into your workflow, delivers perfect results both in your workshop and outdoors, and is compatible with major software like Control X and PolyWorks.
Why Choose Us?

GoMeasure3D is both a Gold Certified authorized Artec reseller and the first to be an Artec Ambassador partner in the USA.
We've been in business for 20+ years. Our team has many years of knowledge and experience using their hardware and software. We have all the Artec 3D scanners readily available at our office to provide you with a demo—in our office, at your location, or virtually in real-time on your computer. 

Features
DAkkS-certified 6DoF optical measurement: Complete optical coordinate measuring system with an accuracy of up to 2 microns. The camera resolution of up to 30.3 megapixels, a 28-mm wide-angle lens, measurement targets, adapters, and scale bars.
Use it anywhere: The Kit fits in a rugged, portable case, and with dynamic referencing, you can capture objects in motion – perfect on sites where it's impractical to use traditional measuring machines and other 3D measurement tools.
Compatible with different software: The Artec Metrology Kit is compatible with industry-leading software solutions like Geomagic Control X, PolyWorks, and many more.
How It Works

Object preparation: Place targets, reference crosses, and scale bars on surfaces around the object to ensure they do not move relative to the object throughout the capture process.
Capture: Systematically take pictures at different heights, creating a kind of dome around the object with the camera positions. Capture each target at least 6 times, and the reference cross from four perpendicular angles.
Processing: Import the images into Artec Studio, with the Metrology Kit plugin installed, or your favorite photogrammetry software, to generate a target cloud.
Reporting: Use the resultant point cloud for deformation analysis, flatness inspection, general dimensions measurement, or your own specific engineering use case.
Video Demonstrations

If you want a personalized online demo of the Artec Metrology Kit (Professional version), please contact us for a demo.
The Artec Metrology Kit provides very accurate measurements over distance. However, it does not produce dense point clouds like 3D scanners do. Depending on your use case, you may want to use one or the other, or in a combined workflow.
Brochures

Why Buy an Artec 3D Scanner?

Artec continues to be at the forefront of 3D scanning development with new innovations coming out every year that pushes the technology to new heights. With an impressive list of new items rolled out every year, here are the top reasons why you should invest in an Artec 3D scanner.