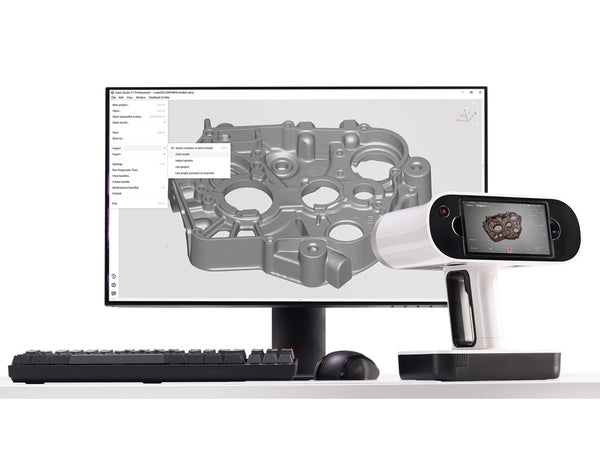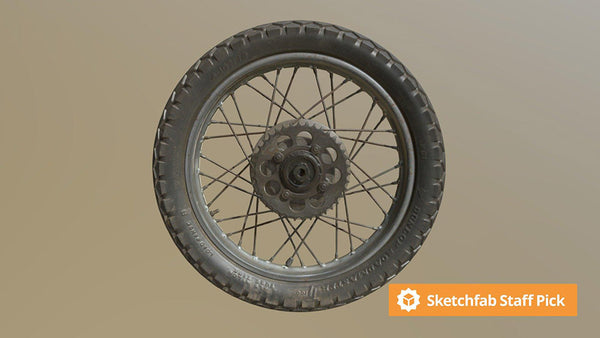 Artec Studio 18 Yearly Subscription - The Power Is In The Software
Transform your Artec 3D scanner with industry-acclaimed software for professional 3D scanning and data processing. Easy 3D scanning. High-precision results. If you are looking for other licensing options, please visit here.
Keep your Artec 3D scanner ahead of the game. With the yearly subscription to Artec Studio, you will always have the latest version of Artec 3D's advanced scanning, processing, and editing software. Artec Studio has one major software update released yearly, including new features and improved algorithms.
* Price listed is the Manufacturer's Suggested Retail Price (MSRP).
* Please feel free to contact us to see if you qualify for special discounts or promotions.
Book A Demo With Us
Instantly book an online demo with us using
our calendar
.
For more information on this product, please reach out to us at (434) 946-9125 or email us at
sales@gomeasure3d.com
.
Software Compatibility
Artec Studio 3D scanning software is compatible with all Artec 3D scanners including:
What's New With Artec Studio 18?
The latest version of Artec Studio 18 empowers you to do 3D scanning better and faster than ever before. The 3D scanning software does all the hard work. It makes it look effortless when it comes to capturing high-quality 3D models. Unlock the latest 3D data scanning and processing tools for reverse engineering, quality inspection, computer graphics, and more–all in one place.
Featuring:
Faster, easier 3D scanning with best-in-class results: Featuring a faster HD Mode and multi-resolution scanning, the new Artec Studio allows data from different types of devices to be combined into uniquely feature-rich 3D models. 
Stunning color capture for creating realistic models: Artec Studio 18 draws on AI to further elevate the industry-leading color capture capabilities of Artec 3D scanners, and boost their ability to pick up vibrant textures in high resolution.
A streamlined quality inspection workflow: Artec Studio's new deviation, tolerance, and thickness analysis algorithms help accelerate your quality inspection workflow and cross-examine your 3D scanning efforts.
Advanced tools for all your reverse engineering needs: Artec Studio now features all the tools you'll need to quickly make essential reverse engineering edits, including design fault corrections and product performance improvements.
Certified for heavy-duty deployment: Artec Studio has now gained PtB certification, so you can engage in industrial 3D scanning, safe in the knowledge that you've got a tool well-qualified for the job.
Explore a new-look Artec Studio UI: Artec Studio 18 is filled with improvements suggested by you, our users, which streamline the process of turning 3D scan data into fully realized models.
That's why it's easy to use an Artec 3D scanner.
Scan Samples
Why Buy an Artec 3D Scanner?

Artec continues to be at the forefront of 3D scanning development with new innovations coming out every year that pushes the technology to new heights. With an impressive list of new items rolled out every year, here are the top reasons why you should invest in an Artec 3D scanner.
More Information
For more information, please visit our product page.