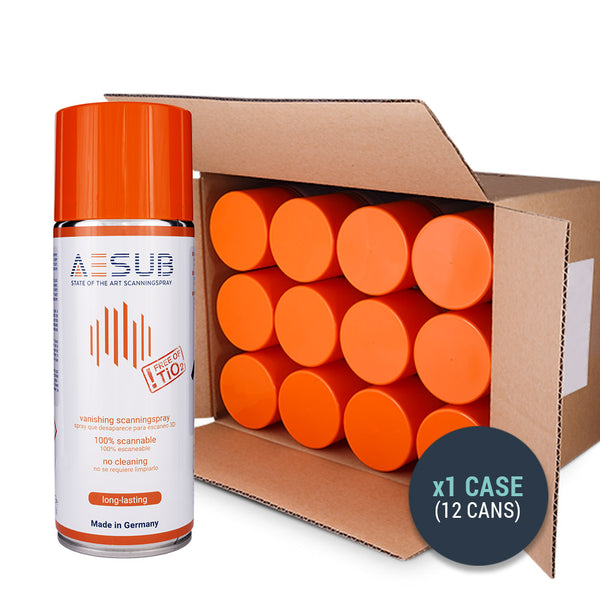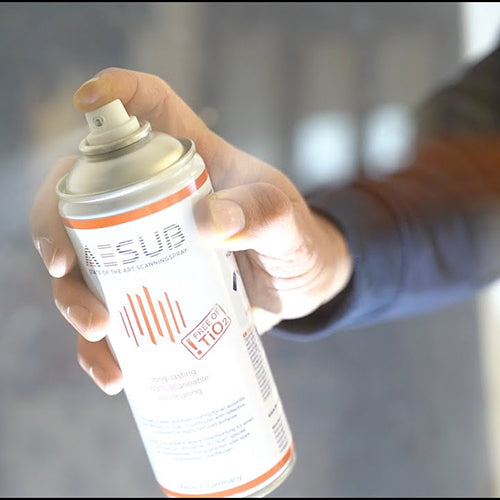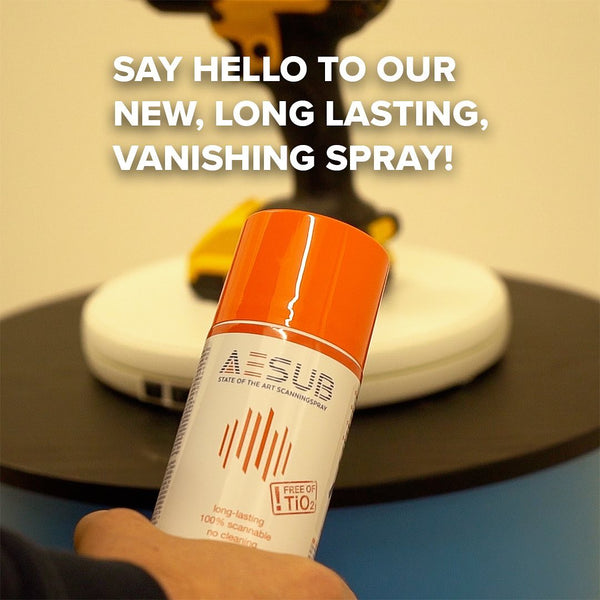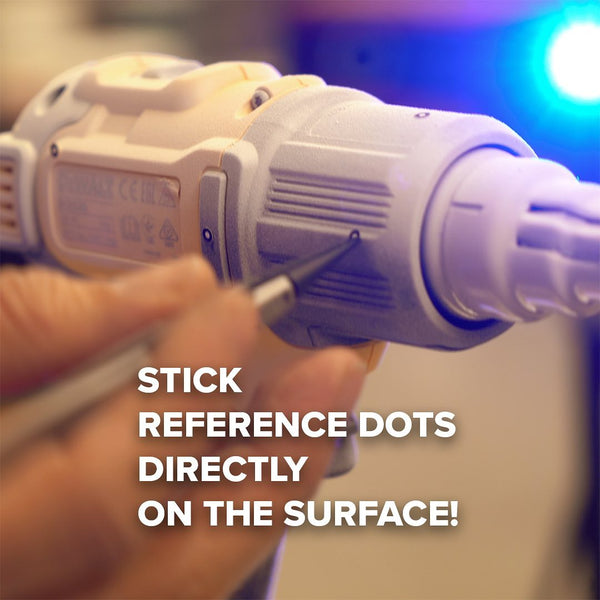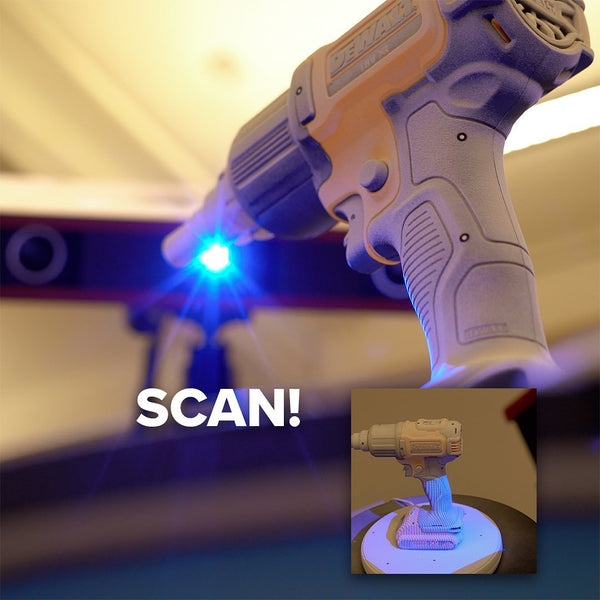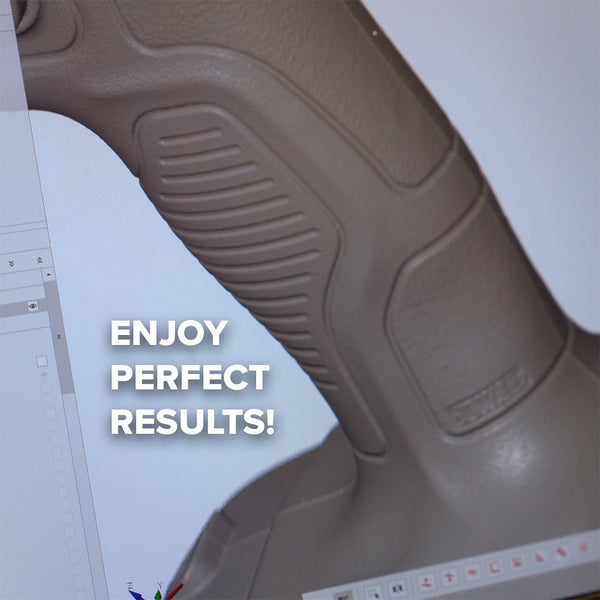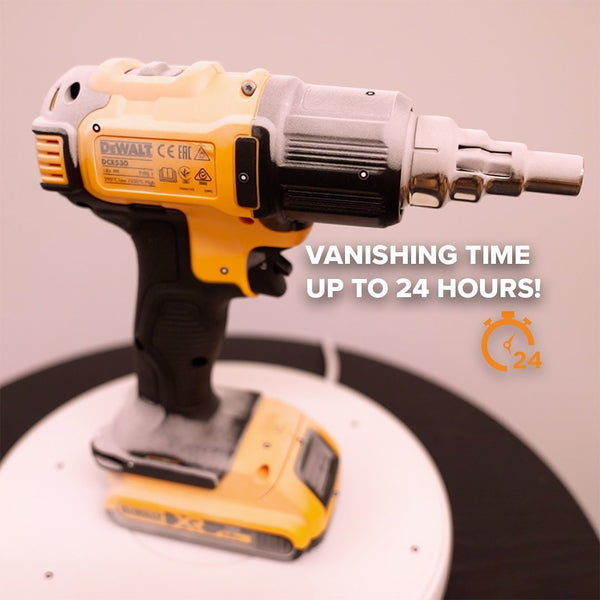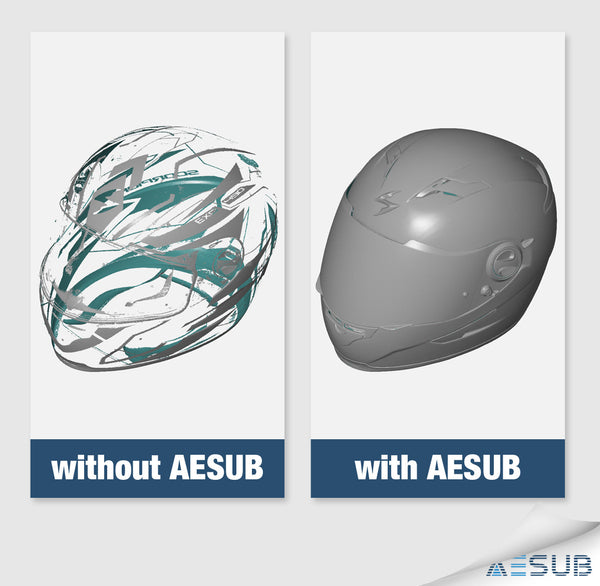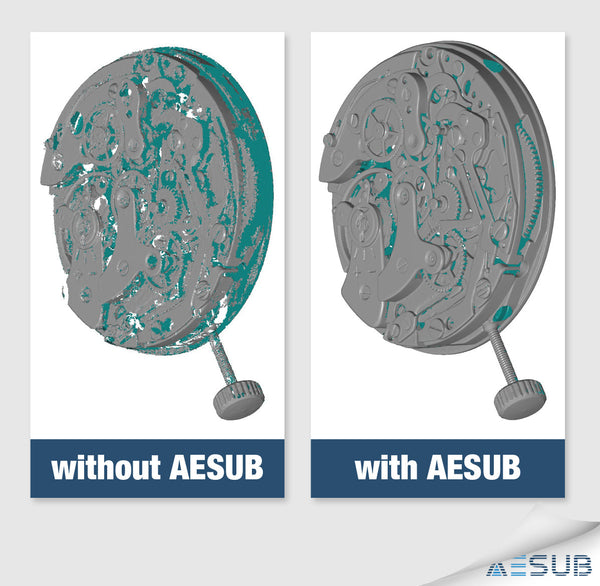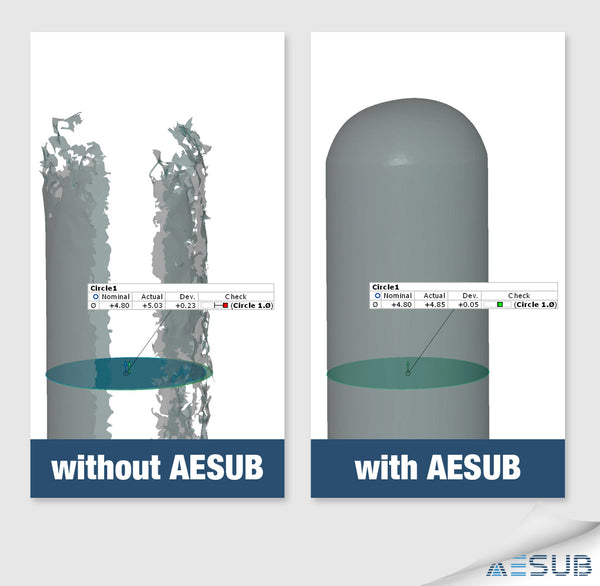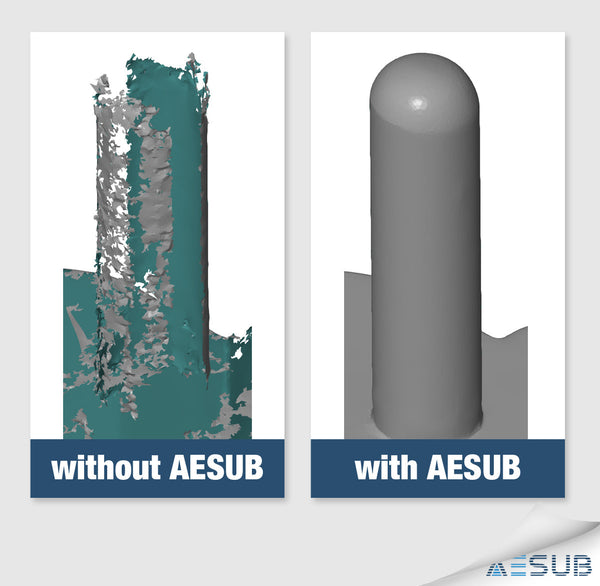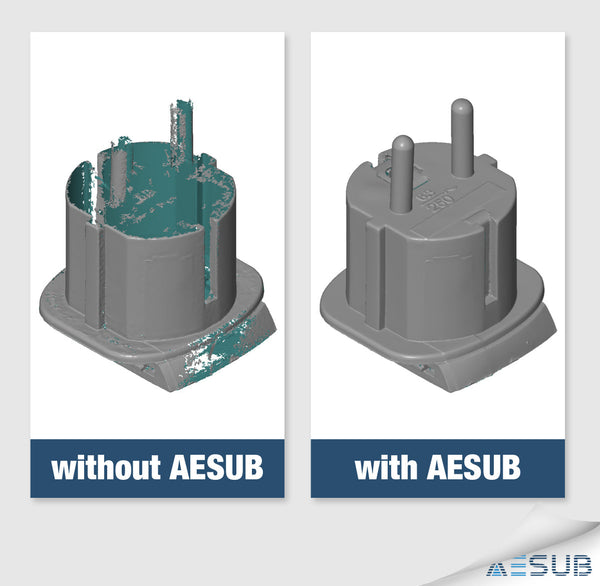 AESUB Orange (12 Pack | 400ml x 12 Aerosol Cans) - Long-Lasting 3D Scanning Spray For Scanning Challenging Surfaces (up to 24 hours)
* Currently available for shipping to the US only.
🚚 AESUB SHIPPING IN THE USA 🚚
• FREE GROUND SHIPPING ON ORDERS $100 AND MORE • 
• ORDERS < $100: FLAT SHIPPING RATE $12.50 •
Backed by customer demands, AESUB Orange is a new long-lasting, vanishing 3D scanning spray. It's similar to AESUB Blue except it evaporates within 24 hours instead of a few hours.
Now there's an answer to 3D scanning challenging surfaces including dark, reflective, transparent, or highly textured surfaces. What's special about this spray is that there's no need to clean or wipe off the spray after your scanning is completed.
This self-vanishing spray has been developed by scanning experts that disappears without a trace. This is especially useful for parts that are delicate or cannot be cleaned.
Spray | Scan | Done
* Please Note: This listing is for AESUB Orange (12 Pack | 1 Case | 400ml x 12).

If you want other options, please visit 

here

. If you want to see other types of AESUB 3D scanning spray products, please visit our main 

AESUB page

.
Shipping (US Region Only)
Currently available for shipping to the US only

All AESUB products must be shipped via ground transportation
Video Demonstration
Specifications
No mess: Disappears without a trace, leaving nothing but perfect scans behind
Won't damage parts: Uses a special, evaporating formula that requires no cleaning, won't stain your surfaces, or affect your product
Even application:

 Thin and homogenous coating (layer thickness of ~2-6 microns)

Residue-free sublimation: Disappearing state-of-the-art scanning spray
Long-lasting: Disappears up to 24 hours
Effective scan time: 4-8 hours
Sublimination time: 12-24 hours
Color: white
No cleaning required
Thin and homogeneous coating
No titanium dioxide
Free of pigments
Developed and approved by scanning experts
Made in Germany
Free of TiO2!
Titanium dioxide has received its carcinogenicity classification from the EU CLP (Classification, Labelling and Packaging Regulation). The classification as a carcinogen by inhalation applies to mixtures in powder form containing 1 % or more of titanium dioxide which is in the form of or incorporated in particles with aerodynamic diameter ≤ 10 μm. All AESUB products are free of harmful titanium dioxide. We recommend you to check whether your sprays in use contain titanium dioxide and to consult with your EHS manager.
Downloads
Getting Started Guide

If it's your first time using AESUB vanishing 3D scanning sprays or if you want to learn more about best practices on how to use them, here are some helpful tips and tricks to get you up and running in no time!
In the Lab Resources
At GoMeasure3D, we love to push the boundaries of what 3D scanning can do. Here are some test results we created in our lab.
More Information
For more information on AESUB Orange, please visit our product page.