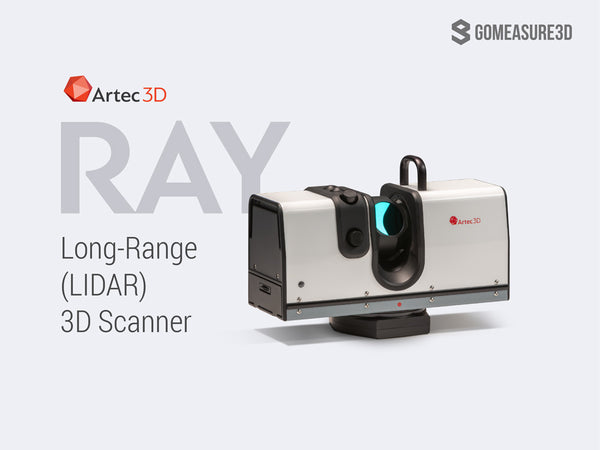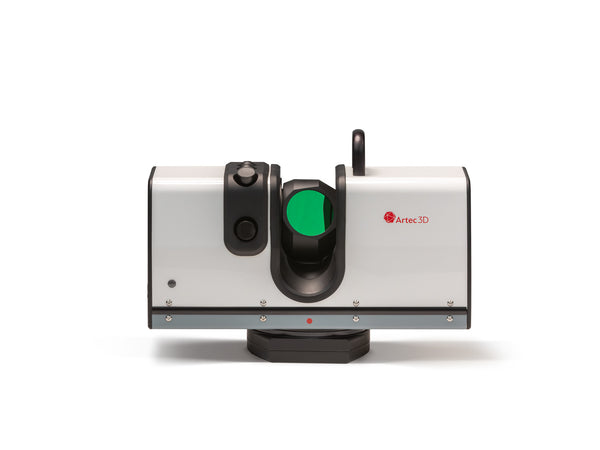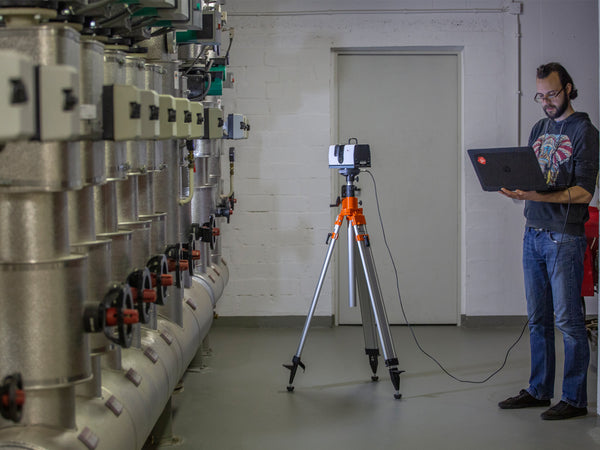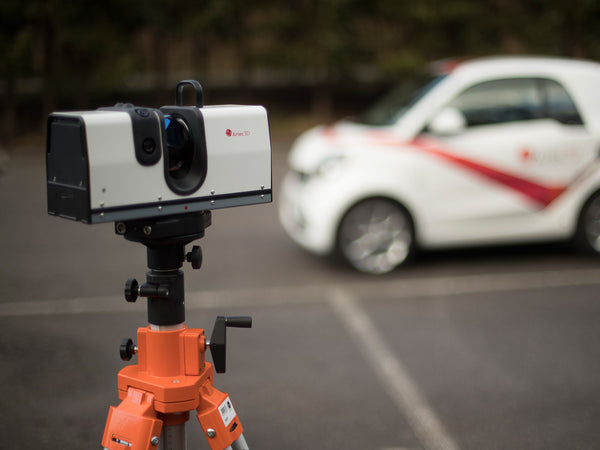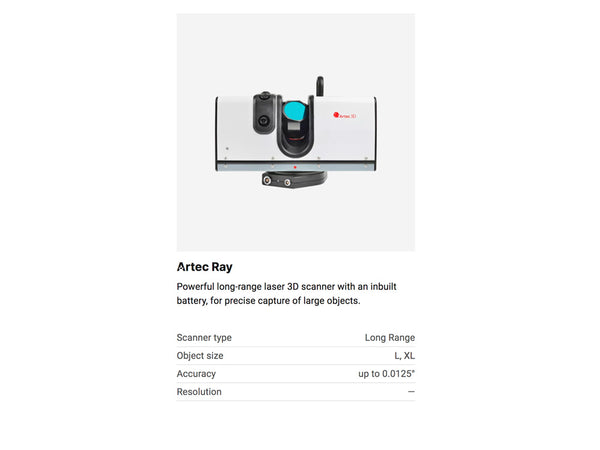 * This is the previous version of Artec Ray. Ray II is the next generation of Artec's Lidar 3D scanning technology. View here →
Industrial Long-Range Laser 3D Scanner
High-accuracy LIDAR system ideal for capturing large objects or scenes
Digitizing large objects, such as airplanes, vehicles, wind turbines, pipes, rooms, or buildings
Ability to scan up to 110 meters away
Best suited for construction, reverse engineering, and inspection applications
Capture data with high precision, minimum noise
* Price listed is the Manufacturer's Suggested Retail Price (MSRP).
* Please feel free to contact us to see if you qualify for special discounts or promotions.
Book A Demo With Us
Instantly book an online demo with us using
our calendar
.
For more information on this product, please reach out to us at (434) 946-9125 or email us at
sales@gomeasure3d.com
.
Artec Ray is the best-in-class long-range laser 3D scanner for capturing large objects such as wind turbines, ship propellers, airplanes, and buildings.
The system captures 3D scans with submillimeter distance accuracy and superior angular accuracy, empowering you to use the data even for engineering calculations.
Data capture using the Artec Ray is cleaner than that from any other 3D scanner of this type. The noise levels are minimal. Capturing clean raw 3D data speeds up post-processing significantly, making 3D scanning a hassle-free job.
Why Choose Us?

GoMeasure3D is both a Gold Certified authorized Artec reseller and the first to be an Artec Ambassador partner in the USA.
We've been in business for 20+ years. Our team has many years of knowledge and experience using their hardware and software. We have all the Artec 3D scanners readily available at our office to provide you with a demo—in our office, at your location, or virtually in real-time on your computer. 

How It Works
Artec Ray is a Light Detection and Ranging (LIDAR) system. It uses the pulse from a laser to collect measurements in order to create 3D models and scenes of objects, as well as the environment.
Portable and compact, 3D scanning with Artec Ray is easy. Set it up indoors or outdoors. Just place the 3D scanner on a tripod in front of your object and press the button.
The laser beam moves in a vertical plane and scans the space around, managing to create more than 200,000 points every second. The 3D scanner rotates itself in the horizontal plane (360°) and covers 270° vertically.
Video Demonstrations
If you want a personalized online demo of the Artec Ray 3D scanner, please contact us for a demo.
Scan Samples
Technical Specifications
Type: long-range 3D scanner
Range: up to 110 m
Ranging Error: 0.7 mm @ 15 m
Angular Accuracy: 25 arcseconds
Range Noise, 90% Reflectivity: 0.12 mm @ 15 m
Range Noise, 10% Reflectivity: 0.3 mm @ 15 m
Color: two fully integrated 5-megapixel cameras
Speed, Points/Second: 208,000
Scanning Modes: Autonomous or via USB
Brochures

Why Buy an Artec 3D Scanner?

Artec continues to be at the forefront of 3D scanning development with new innovations coming out every year that pushes the technology to new heights. With an impressive list of new items rolled out every year, here are the top reasons why you should invest in an Artec 3D scanner.
More Information
For more information on Artec Ray, please visit our product page on our main GoMeasure3D website.